A Multigenerational Adventure in Costa Rica
He stared at me determinedly, curling his fingers around the railing as I sipped my early morning coffee on the balcony. As soon as I jumped into my room to grab my camera, he pounced on the outdoor table, stuffing my leftover waffle into his mouth and then ripping open sugar packets and sucking in the sweet powder. When I returned, the spider monkey grabbed a jam-streaked plate before scampering down the building's support posts. Good morning, Costa Rica!
My extended family and I chose Costa Rica for a beach and wildlife vacation, and that's what we got. At all-inclusive Dreams Las Mareas, El Jobo Beach, Guanacaste Province, spider monkeys greeted us every morning. The country, a mecca for wildlife lovers and eco-adventurers, protects nearly 28% of its land as national parks, refuges and reserves for hundreds of species of mammals, birds and reptiles.
James, 5 1/2 years old, and Charlotte, 4, giggled at the monkeys. The complimentary room service made it easy to get out the door for a 7:45 a.m. drive to Canas Castilla, 45 minutes away. While Ann, my daughter, and her husband, Michael, savored beach time alone, my husband, David, and I took the children on a No Limit Adventures outing.
Beyond Canas Castilla's "Bienvenido" sign, green and blue hummingbirds flitted from bush to bush, sipping nectar from red flowers, and the Sapoa River flowed in the background. In 1997 Agatha and Guido Sutter relocated from Switzerland, purchasing 130 acres along the river to live a simpler life closer to nature. Allowing much of their land to return to tropical dry forest, the Sutters built six guest cottages and a small campground, and they also welcomed day hikers.
Danilo, our driver-guide, and Jenny, a student naturalist, led our private hike along the river. Lana, the Sutters' friendly German Shepherd, joined us. So that we could easily spot the wildlife, Jenny circled a laser around — not at — the critters.
A green basilisk lizard perched on a tree branch before sprinting over the river's surface, demonstrating its seeming ability to walk on water. Black-headed vultures flew past, and a fat green lizard balanced in a fig tree. Tall palms, sura, wild cashew and spiny cedar trees lined the path. On our nearly 1.6-mile route we crossed a shallow part of the river by stepping on stones, the kids carefully supported by Danilo and Jenny.
When we returned to Canas Castilla's central area, a worker enthusiastically led us to a sloth nestled in a cecropia tree. As we watched, the furry critter reached his arm ever so slowly over his head, a moment that's rare to spot. The tropical forest and its creatures enchanted us.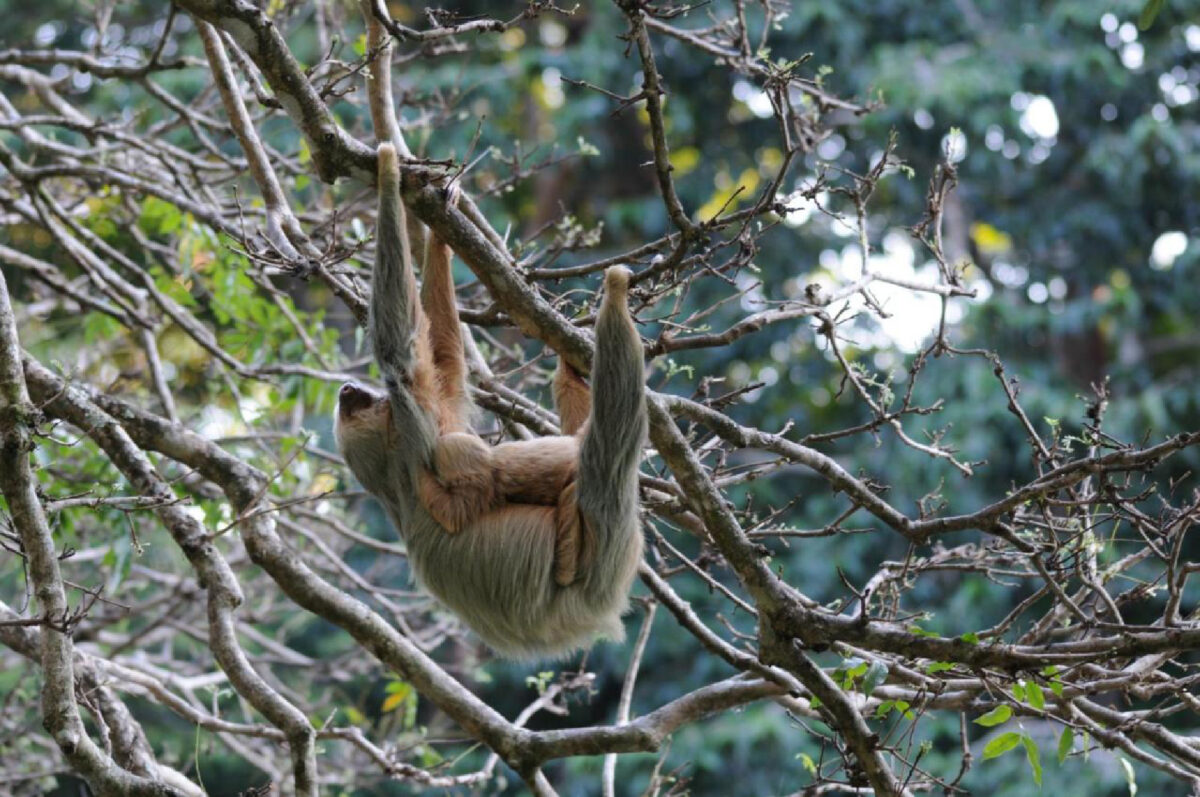 Back at Dreams for lunch, we grabbed cooked-to-order hamburgers and chips to eat beachside. An ocean lover, I seek resorts with good beaches and relatively calm water. Some mornings we swam and built sandcastles with the kids. Even though Dreams offers an Explorers Club for ages 3 to 12, we liked spending time with James and Charlotte. In the afternoon, we repositioned to the pool to swim and play catch.
At Dreams, as with many all-inclusives, there's a line for restaurants. Since dinner started at 6 p.m., we learned to arrive around 5:30 p.m. to make the first seating. Otherwise, the tables didn't open up again until around 7:30 p.m., too late for young children. Since service is leisurely, bordering on slow, we brought plenty of activity books for the kids to work on between courses. Our favorite restaurants included El Patio for Mexican fare and Himitsu for Pan-Asian.
Another outing organized by No Limit Adventures took us to El Viejo Wetlands, a 5,000-acre wildlife refuge that borders Palo Verde National Park. Our two-hour drive stretched to 2.5 after we hit traffic in La Cruz. Andrey, our guide, kept the kids interested with tales of the area's reptiles, birds, monkeys and sloths. Feeding us granola bars and chips also helped.
At the wetlands we slowly cruised the Tempisque River in a roofed, open-sided boat. Within minutes, Miguel, our captain and spotter, found wildlife. Andrey told us about the great blue herons at the water's edge and the snowy egrets lacing fallen tree branches and showed us that the dark spots on a nearby tree trunk were long-nosed bats.
Soon we came upon Tuerto, a croc named for his missing eye. We watched the 15-footer swim parallel to our boat, heading to a sandy riverbank. Juvenile howler monkeys inched to the edge of their leafy branches to eye us. Wildlife-loving James and Charlotte excitedly chatted about our finds. The tour came with lunch at the hacienda's restaurant, prettily landscaped with flowers and cacti and shaded by kapok and mahogany trees. Despite the long day, we appreciated seeing the wetlands and the wildlife.
Dreams Las Mareas Costa Rica, an upmarket all-inclusive resort with a lush tropical setting and a 44,000 square-foot waterscape, enabled us to combine beach time with exploring. As for the spider monkeys, they taught us to bring our dishes into the room after we finished breakfast.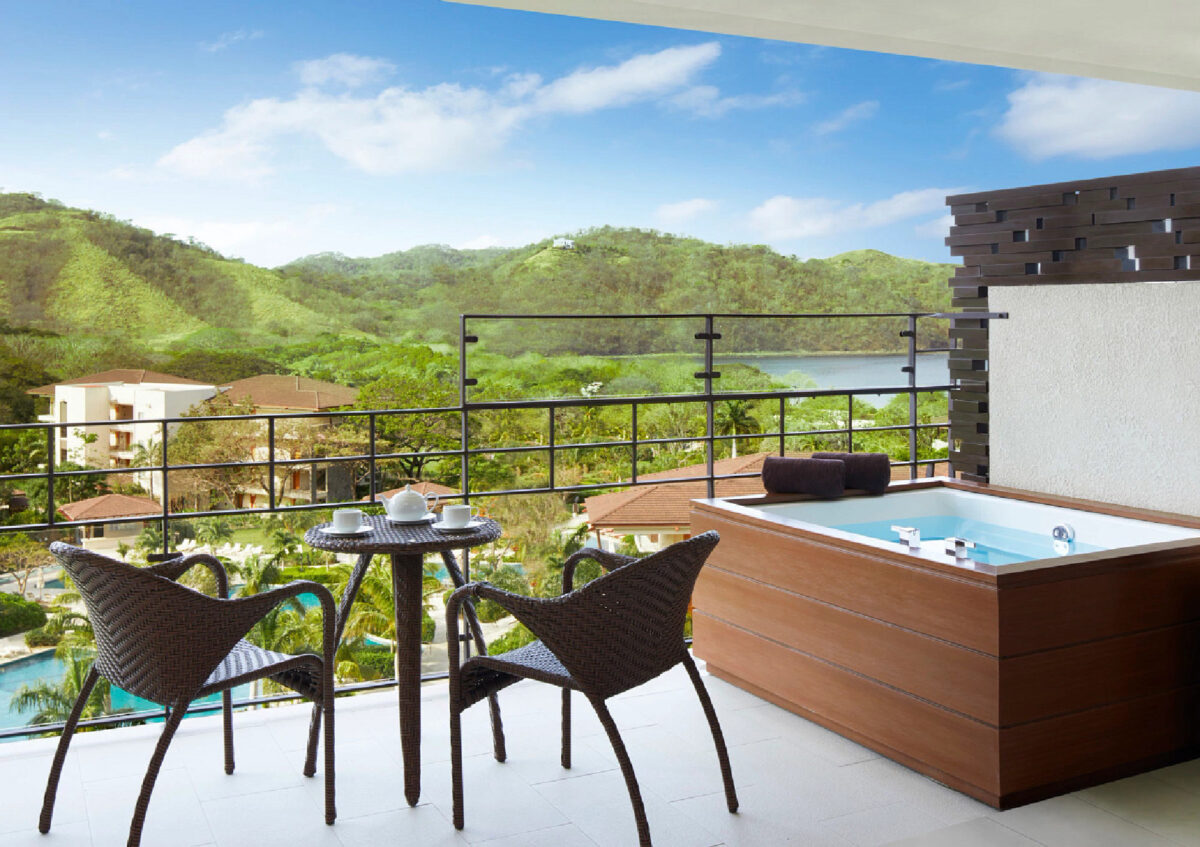 When You Go
Visit Costa Rica: www.visitcostarica.com
Dreams Las Mareas Costa Rica: www.hyatt.com/en-US/hotel/costa-rica/dreams-las-mareas/drelm
Canas Castilla: www.canas-castilla.com/cms/
Hacienda El Viejo Wetlands: www.elviejowetlands.com
No Limit Adventures: www.nolimitadventurescr.com
https://greatfamilyvacations.com/wp-content/uploads/2023/01/Costa-Rica_-Dreams-Las-Mareas-Costa-Rica_-family-att-he-beach-courtesy-of-Dreams-Las-Mareas-Costa-Rica.web_.jpg
600
690
Candyce H. Stapen
https://greatfamilyvacations.com/wp-content/uploads/2021/05/great-family-vacactions-logo052021.jpg
Candyce H. Stapen
2023-01-21 08:59:53
2023-04-10 08:28:53
A Multigenerational Adventure in Costa Rica